A TRADOC Holiday
SOLD OUT!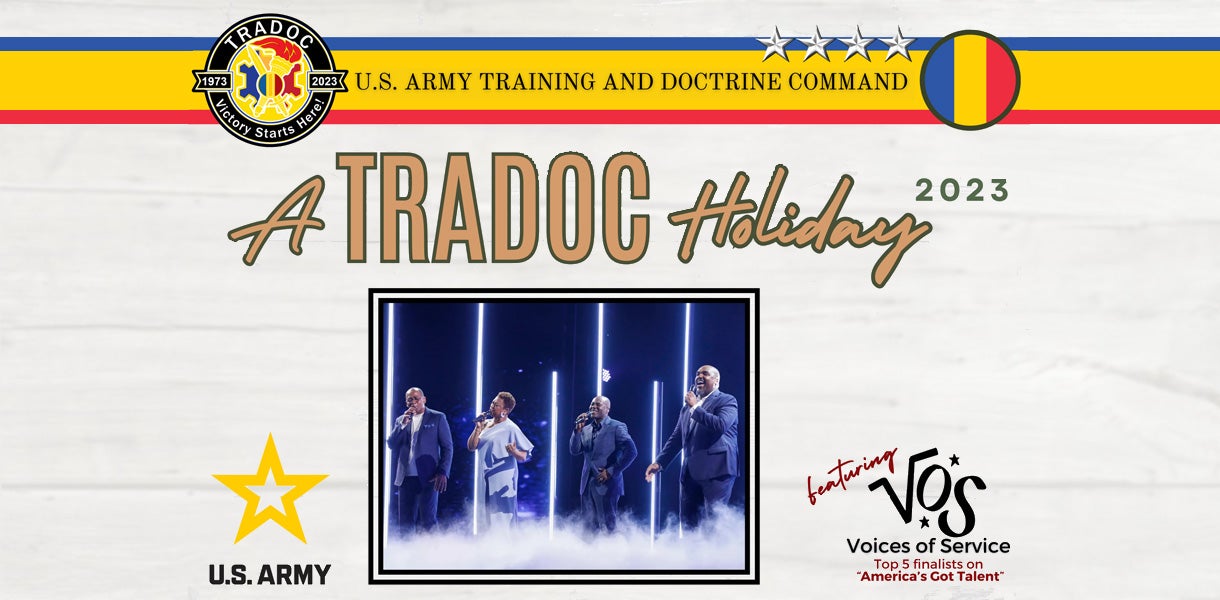 A TRADOC Holiday
SOLD OUT!
Event Details
This is a free, ticketed event with general admission seating. Only the first 1,700 ticketholders wil be admitted.
Come enjoy an evening of fun festive music, compliments of the TRADOC Band!
The United States Army Training and Doctrine Command (TRADOC) Band serves as the premier musical organization for U.S. Army Training and Doctrine Command and connects the Army to the American people. Based in Fort Eustis, Virginia, the TRADOC Band performs locally for public concerts, military ceremonies and educational outreach programs while also maintaining a presence on the national stage. Soldiers assigned to the TRADOC Band are active duty, full-time musicians performing in a wide variety of musical ensembles, having trained and studied music at some of the finest colleges, universities and conservatories in the United States and abroad.
Join the talented U.S. Army Training and Doctrine Command Band, featuring top five finalists from America's Got Talent, Voices of Service, as they perform classic and popular holiday favorites! Special guest Ashley Smith, 13News Now Daybreak and Noon news anchor, will also join the Band.