The CNU Department of Theater and Dance is a dynamic, production-driven program accredited by the National Association of Schools of Theater. Here, faculty and students form a community of artists engaged in the creation of theater at the highest level, and supported by the CNU Theatre Guild and Riverside Performing Arts Medicine.
Contact the Ferguson Center ticket office at (757) 594-8752 for tickets and information.
Upcoming Performances!
"Captains Cabaret"
January 25: "TV Theme Songs"
February 24: "Classic Broadway"
April 17: "The 1970's" (Tickets available starting Jan. 27)
Captains Cabaret shows are free, ticketed events. All performances take place at 7:30 p.m. on the Diamonstein Concert Hall stage. Tickets are available in person at the Ferguson Center ticket office.
"The Drowsy Chaperone"
February 21-23 and 26-27 Buy Tickets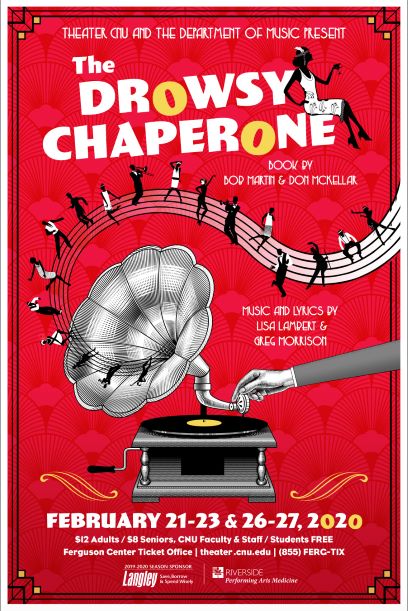 Music and lyrics by Lisa Lambert and Greg Morrison
Book by Bob Martin and Don McKellar
Directed by Justin Amellio
Choreography by Laura Lloyd
Vocal direction by Colin Ruffer
Musical direction by J. Lynn Thompson
Winner of five Tony Awards this musical is a heartfelt and hilarious love letter to jazz-age musicals. Our modern-day narrator takes the audience on a trip down memory lane introducing us to his favorite musical from 1928, "The Drowsy Chaperone." The recipe for hilarity starts with a Broadway star on the eve of her wedding. Add in a desperate theater producer, disguised gangsters, an over the top Don Juan and an intoxicated chaperone, and you have the ingredients for madcap delight!
11th Annual Dance Concert Buy Tickets
March 19-20
Join us for the 11th Annual Dance Concert, which offers a variety of tap, ballet, jazz, modern and musical theater dance styles. This high-energy event features faculty, guest and student dancers and choreographers. Enjoy this performance at a special $5 ticket price!
---
"3x3" One Act Plays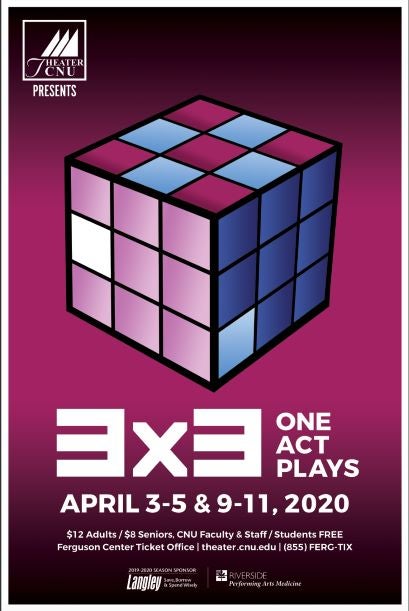 1. "The Whole World is Watching"
By Will Reynolds
Directed by Laura Lloyd
Musical direction by Colin Ruffer
2. "The Drowning Girls"
By Beth Graham, Charlie Tomlinson and Daniela Vlaskalic
Directed by Amy Insley
3. "When it Rains"
By Laura Feldman
A series of distinct one-act plays. Three to be exact: three plays by three playwrights. Enjoy these widely varying insights in to the human condition, through spoken word and music. At the theater, there is something for everyone.