FERGUSON CENTER BEHIND THE CURTAIN VIRTUAL EVENTS

We love meeting patrons in the lobby and sharing their excitement about our performances. For many of them, I'd love to learn more about what happens behind the scenes, is a popular refrain. Well, we aim to please! To address this request, we've created a new online series titled "Behind the Curtain." These exclusive events feature industry professionals sharing their experience and insight on the work that happens behind the curtain before the magic happens under the spotlights. We hope you'll enjoy these unique "only from the Ferguson Center" virtual events we've curated!

FERGUSON CENTER BEHIND THE CURTAIN
SAVE THESE DATES!
---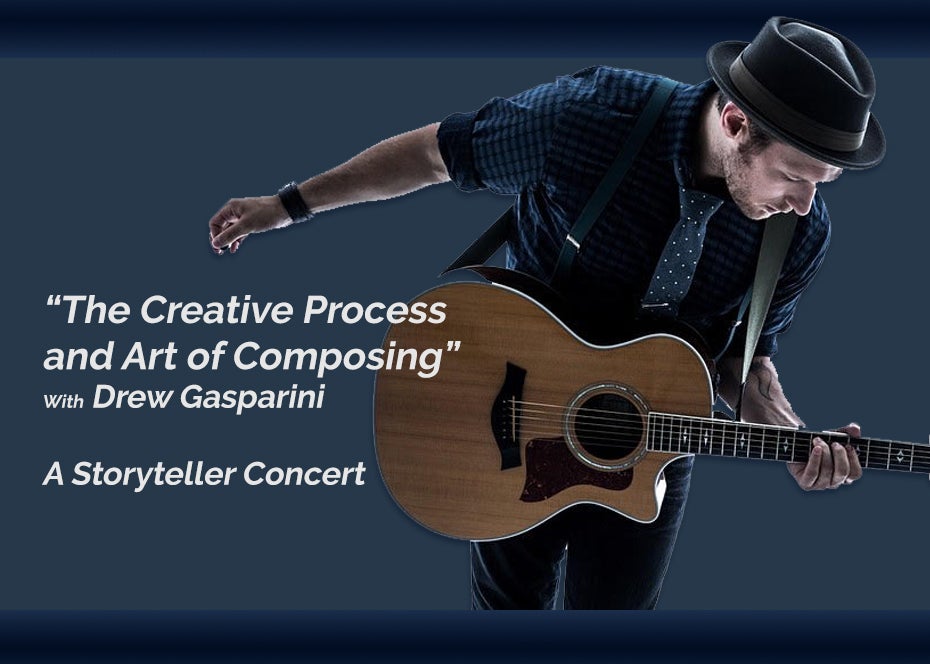 Friday, February 19, 2021 @ 8 p.m.
View the archived event on YouTube via the link below.
Playing a mix of old tunes and new, Drew will provide an intimate look into how composers create their work, collaborate with creative teams and hustle to build careers in musical theatre.

Drew Gasparini is a thrilling musician equally committed to forging a new sound in the intersection between theatre and pop, to nurturing the next generation of artists, and to throwing one hell of a party. He is an award-winning musical theatre composer and lyricist, a singer/songwriter, a comedian and a teacher. His unique brand of musical theatre concerts have been performed to sold-out houses around the world, including The Kennedy Center and Lincoln Center. In 2018, he was invited by the Ferguson Center to present a night of his music accompanied by the Virginia Symphony Orchestra. The popularity of his sheet music has made him a top-10 bestselling artist on NewMusicalTheatre.com. As an educator, Drew offers private vocal coaching in NYC and has been invited to lead masterclasses at schools and theatre programs across the country including the Torggler Vocal Institute at Christopher Newport, Boston Conservatory and the Broadway Artist Alliance, among others. In 2019, Drew wrote the score for the highly publicized Super Bowl advertising stunt, Skittles Commercial: The Musical starring Michael C. Hall. The show went on to win several advertising awards and was voted #1 Best Super Bowl Ad of 2019 by Forbes. Drew is currently working on musical adaptations of the movies The Karate Kid for Gorgeous Entertainment and Night Shift for Warner Bros. Theatre Ventures.
Thank you for joining us for this livestream event, made possible by the generous support of our donors and sponsors.
---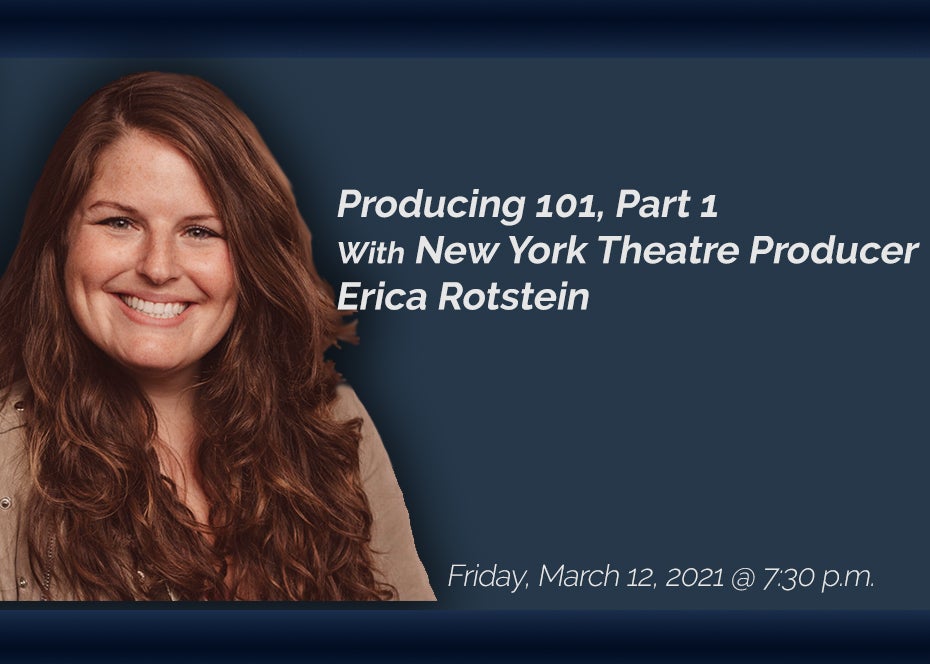 Friday, March 12, 2021 @ 7:30 p.m.
Producing 101, Part 1 with New York theatre producer Erica Rotstein
What does it take to put together a Broadway show? You're about to get the inside scoop!

Erica Rotstein is a theatre producer, talent manager and educator. She is a co-founder of The Business of Broadway, offering classes designed to democratize knowledge and examine the theatrical business model. Select producing projects include: We Aren't Kids Anymore, a song cycle by Drew Gasparini; Hundred Days by The Bengsons and Sarah Gancher, directed by Anne Kauffman (Lortel & Drama League noms for Outstanding Musical); Water for Elephants by Rick Elice and PigPen Theatre Co. (in development), and I Love That Senator For You, a digital series to humanize the ballot for young people (@ilovethatsenatorforyou). Erica is the board chair of Colt Coeur Theatre Company and holds an MBA from NYU's Stern School of Business.
Support the Ferguson Center.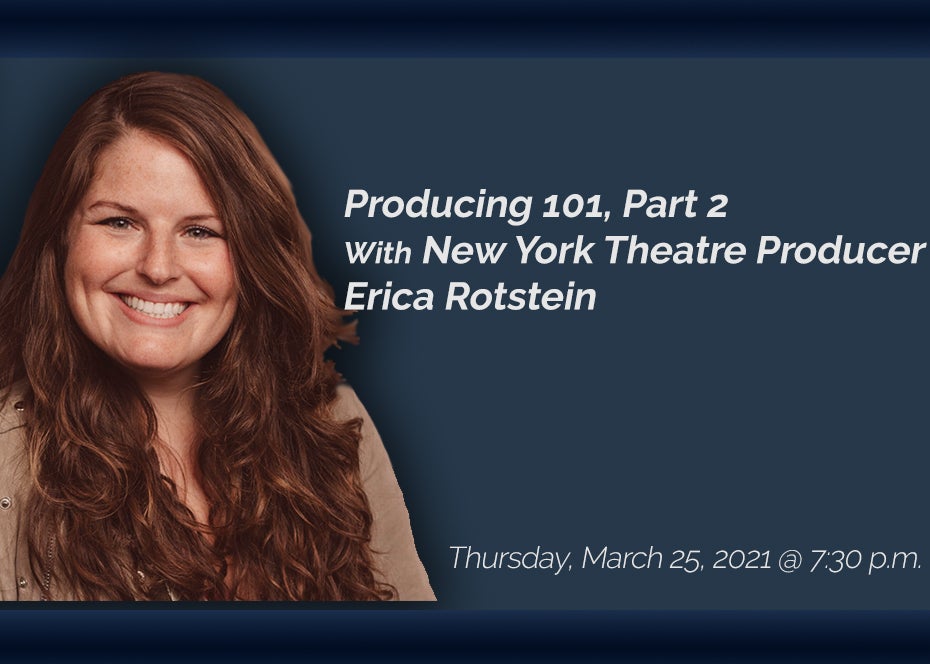 Thursday, March 25, 2021 @ 7:30 p.m.
Producing 101, Part 2 with New York theatre producer Erica Rotstein
---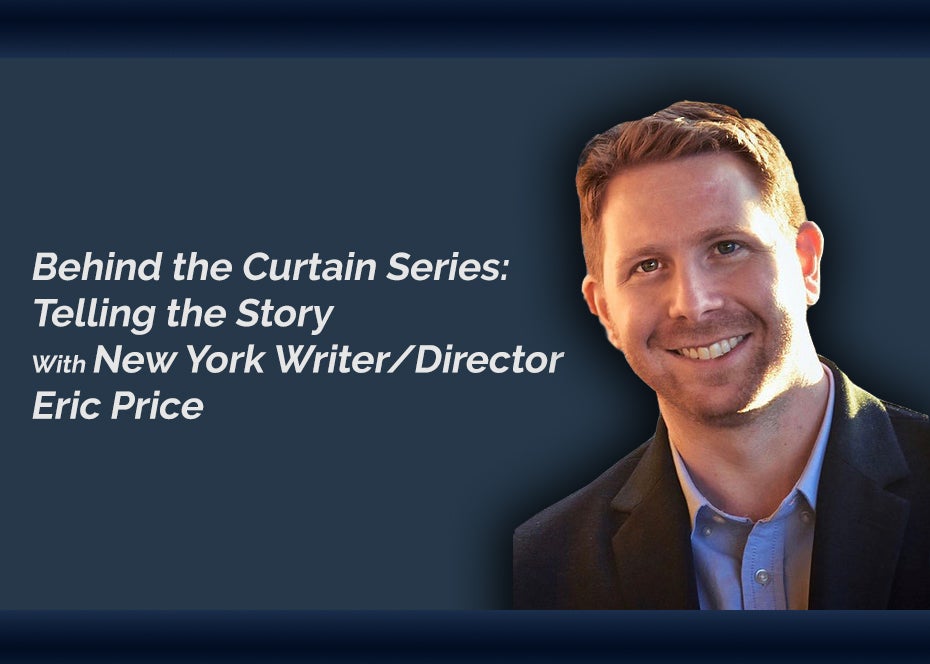 Friday, April 23, 2021 @ 7:30 p.m.
Telling the Story with New York writer/director Eric Price

Writers and directors play essential roles in telling the theatrical story. Both a director and writer, Eric will explain what it takes to get the words from the page to the stage.

Eric Price is a writer, director and educator. With his collaborator, Will Reynolds, he won the Fred Ebb Award for Musical Theatre Writing. Eric has written the lyrics and books to the musicals The Violet Hour, Radioactive, Presto Change-o, Around the World, Hello Out There, The Sixth Borough, and additional material for the stage adaptation of the film Clue, which was the #1 most produced play in American schools during the 2019-20 season. He has also written an adaptation of Jane Austen's Emma, which has been produced the world over. In addition to his career as a writer, Eric was the longtime assistant to 21-time Tony Award-winning director/producer Hal Prince, and worked with him over the course of 12 years on the development of new musicals that premiered in New York, Chicago, Washington D.C., as well as London and Tokyo. He has written material for the Apple TV animated series Central Park and his song "When I See You Again" (music by Will Reynolds) was the final track on Broadway Records benefit album "Artists in Residence" He's a member of The Dramatists Guild, ASCAP, and the Lincoln Center Directors Lab. Eric studied Directing at Indiana University and received an MFA in Musical Theatre Writing from NYU's Tisch School of the Arts. He teaches musical theatre history, writing and performance at Pace and CAP21, and is the co-founder of This "MT Space," an online musical theatre education platform.